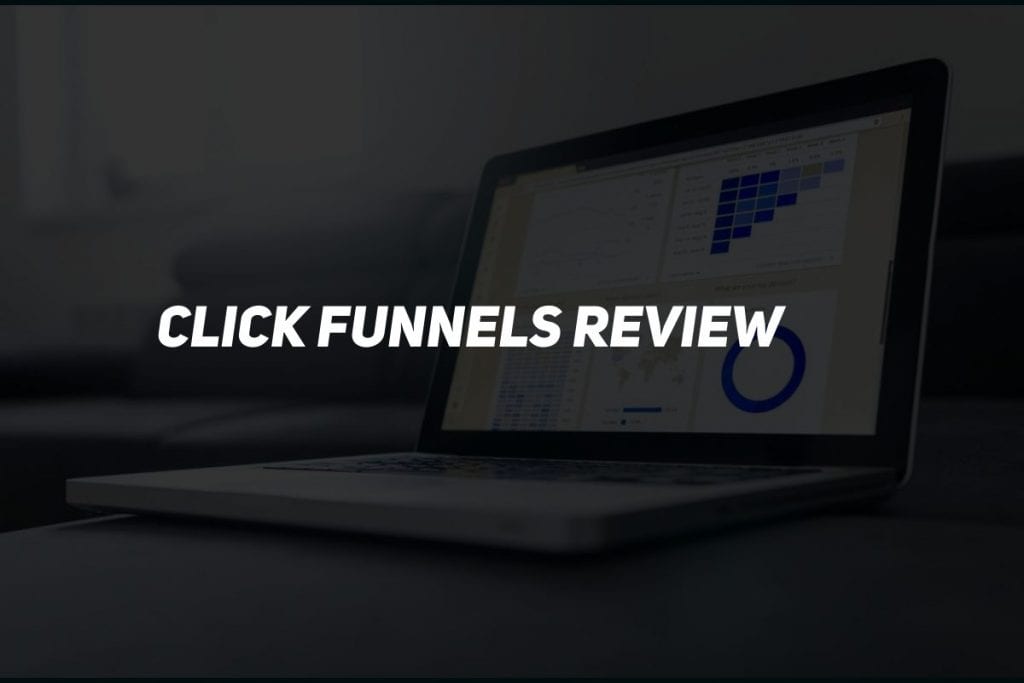 Is your business struggling with generating sales leads? Is your customer base stagnant and almost declining? Have you tried to position your product online to prospective customers without success? If you answered yes to any of the above questions, you are not alone; many businesses are going through the same experience.
Starting your business is one of the most exciting experiences with a view of addressing a market gap by providing a product or service. Unfortunately, many startup businesses don't live to see their third birthday as they close shop.
The business environment is dynamic, requiring organizations to adapt to the best survival strategies. Tastes and preferences for customers are always changing. Shopping trends are also on the move, with online presence having the edge over a traditional physical store. As an adaptive business, you need to be in sync with the digital marketing word.
What is the way forward? There are solutions. Entrepreneurs have been through your challenges, and some have been bold enough to design solutions for you. A game-changer in the digital marketing space is the advent of ClickFunnels. If you are marketing your products online, ClickFunnels is not a new phenomenon for you.
In this ClickFunnels review, you will understand what their platform is all about, it's advantage and disadvantage in your online marketing efforts.
But before we start, here are the following topics will be discussing;
What is ClickFunnels?
Who is ClickFunnels meant for?
The benefits of using ClickFunnels,
The Pros ClickFunnels,
The Cons ClickFunnels,
How reliable is their customer support?
What training or tutorial do they provide?
Testimonials about ClickFunnels
Conclusion

What is ClickFunnels?
ClickFunnels, at the basic definition, is a sales funnel software that was developed in 2014 by Russell Brunson. The software helps businesses in positioning, marketing, selling, and delivering their products online to customers. The tool simplifies your online marketing by using funnel options built around a particular service, product, or business.
Essentially, the software helps you to generate leads for your business through online positioning. Traditionally, when customers visit your online store, they look around and may exit without touching or generating interest in your products. With ClickFunnels, the tool leads a customer through your online pages and points to a product that will solve their needs. One of the key strength of ClickFunnels is the ability to upsell your products or services to customers in a less intrusive way.
The strategy is to convert website visitors who are unaware of your product to customers, thus generating more sales. You automate your business without the need to hire costly developers of business apps.
Having said that; there is one common question about this sales funnel and that; Is ClickFunnels safe? In a simple answer, it's a yes. Although, there is no products or services without his pros and cons. This ClickFunnels review will address the concern as you read on.
Who is ClickFunnels meant for?
You are probably wondering if this tool will benefit your business. Here is the thing. ClickFunnels works best for companies that have products that are selling online and want full automation of the sales process. What you get as a package is meant for automating the process by leading website visitors to your products and at the selling and cart check out page. If your business is not online yet, start by having an online presence. Is ClickFunnels legit? Yes, the tool is 100% legit. I have had some hands-on with it myself, but not to his fullest capacity. Also, there are evidenced by other users who have purchased it.
The benefits of using ClickFunnels
This ClickFunnels review also brings you the benefits of using the online tool for your business as below.
Coming up with a sales funnel from zero can be an expensive and time-consuming engagement. With ClickFunnels, your business gets tried and tested templates for a better sales experience for you and your customers. You just choose one template matching your business needs.
Besides, you get rid of the manual sales process with ClickFunnels. Automation of your sales process is core to this online tool. It also saves you the cost of hiring expensive developers for your preferred business app. The automation process is also safe.
Additionally, this ClickFunnels review found that you get a webpage editor that is simple to use. Dragging and dropping is all you do when editing a page.
The tool will also quickly convert your website visitors into customers, thereby increasing sales of your product. The tool is carefully designed to be in tandem with human psychology that walks a web visitor through your pages and eventually to your products.
ClickFunnels also comes with a shopping cart for your online business. The shopping cart has one-click upsells, which is what your business needs while online.
Marketing automation on Facebook and email is also a key benefit of ClickFunnels. You no longer need to spend time behind your screen, marketing your products on email and Facebook. ClickFunnels does that for you in an efficient way.
You get a simple and organized dashboard with ClickFunnels. An organized dashboard is vital in monitoring all facets of your business. You will be able to make better decisions with a glance at your dashboard.
The pros of ClickFunnels
The ClickFunnels review also brings you the advantages of deploying the tool to your business as below:
The software makes money for your business. It is easy to set up your account, upload your business content, and start receiving payments. Your products are well-positioned in the market with the tool. Additionally, it takes a short time to figure out what your business needs from the tool, making the set-up process faster.
With a builder that you simply drag and drop, it is easy to replicate pages and save templates for future use.
ClickFunnels has an inbuilt A/B testing feature, which is excellent for your business. It makes it easy for page duplication, making changes, and choosing your traffic level in either version of A or B you want to see.
Worried about integrations with your existing business modules? Worry no more. API integrations with ClickFunnels are handled pretty well. Your payment processors and email autoresponders work fine and are manageable on the platform.
A plugin for WordPress does the icing on the cake. The handy feature allows you to add pages of ClickFunnels to a website that uses WordPress. Russell Brunson did well on this.
The Cons of ClickFunnels
In my own opinion, the following are the shortcomings of ClickFunnels as a company and as a sales funnel software.
Click Funnels pricing is unfavorable to many startups. How much does ClickFunnels cost you may ask? The starting price is $ 97 per month or $ 297 for a platinum version for your business.
The customer service is lackluster, to be honest. They may respond well to basic questions, but technical issues are a challenge to them. For instance, they will not be helpful in inquiries regarding the advanced features of the tool.
With a standard template being shared within the click funnel membership, many lookalikes are floating around, bringing in the issue of diversity.
Quite often, their platform experiences downtime with operational errors. The software is prone to bugs, which may make you lose marketing time essential to your business.
Dashboard changes to the software affect stability of user experience. New pages are created quite often with funnel changes that may need you to orient afresh. With software, consistency is vital.
How reliable is ClickFunnels Customer Support?
You hope for a business solution that has guaranteed support at the hour of need. ClickFunnels has support staff that is helpful with basic questions. You can get your response within a few hours of asking. Besides, the active community is just enormous. There is an official group on Facebook comprised of click funnel members. Currently, the official group membership stands at over 250,000. Moreover, the Facebook group for affiliates has over 80,000 members. You will get most of your concerns addressed there as most of the members have gone through your issue before.
What Training or Tutorial do they provide?
You get a user manual and an elaborate tutorial when you join click funnel membership. There are also videos guiding new users on how to go about the software. You will find decent documentation on their website with guides.
Testimonials about ClickFunnels
Aside from my own personal experience, and I also found that users of the software have different experiences. Some customers believes it is working for them, while others are still struggling with it.
But to the best of my knowledge, I can tell you that Businesses are reporting an improvement in sales figures after incorporating ClickFunnels in their operations. The online community tells it all with proposed solutions being offered to members with concerns. The tool has a positive backing from users in general.
Conclusion
Automation of key business functions is vital for enhanced customer experience and more sales. It is no longer tenable in business to sit at your location, waiting for a few loyal customers. The world is now a global village, thanks to advanced technology. Enterprises are seeking markets beyond their physical borders by having a dominant online presence. The push is creating solutions for businesses such as ClickFunnels. Entrepreneurs are finding an easy and faster way of running business operations. $ 97 per month is a good figure to part with to automate your essential business functions. This ClickFunnels review recommends it if you have an online presence and can afford to meet the cost. If you don't, it is wise to take your business online first before planning for sales automation.